Website Design & Development

.
Get a new look and user experience that generates more leads.
Elements of HLM High-Performing Websites
.
Embrace the power of Responsive Web Design to make your website effortlessly adapt to any screen size, providing an exceptional user experience. Enhance your SEO with a mobile-friendly, responsive design that loads swiftly and captivates your visitors, no matter the device they're using.
Drive Engagement and Improve SEO
User experience (UX) design is crucial for engaging and retaining website visitors. With a UX-focused website design, you can improve your SEO by increasing visitor time on site, reducing bounce rates, and improving user satisfaction. Elevate your digital marketing with a website that delivers a seamless and engaging user experience.
Maximize Your Website's Potential
Search engine optimization (SEO) is essential for driving organic traffic to your website. A well-designed website with SEO in mind can improve your online visibility, increase search engine rankings, and drive more qualified leads to your business. Maximize your website's potential with an SEO-friendly design that delivers measurable results.
Unlock Your Brand's Potential
Discover the power of a results-driven content strategy with our expert team. Elevate your brand's online presence, engage your target audience, and boost organic traffic with SEO-friendly content tailored to your unique business needs. Let us craft the perfect content strategy to optimize your website's performance and unlock success in today's competitive digital landscape. Get started now and experience the impact of strategic content on your bottom line.
A data-driven approach helps you identify and target key areas for improvement, turning website visitors into loyal customers. Watch your online success soar with our SEO-friendly strategies that boost user engagement, increase sales, and elevate your brand's digital presence. Unlock the full potential of your website and achieve your business goals with our tailored Conversion Rate Optimization solutions.
Gain a deeper understanding of your website's performance, user behavior, and conversion patterns with our SEO-friendly approach. Leverage the power of data to optimize your online presence, improve user engagement, and drive business growth. Don't let essential information slip away - let us help you make data-driven decisions for a successful digital future.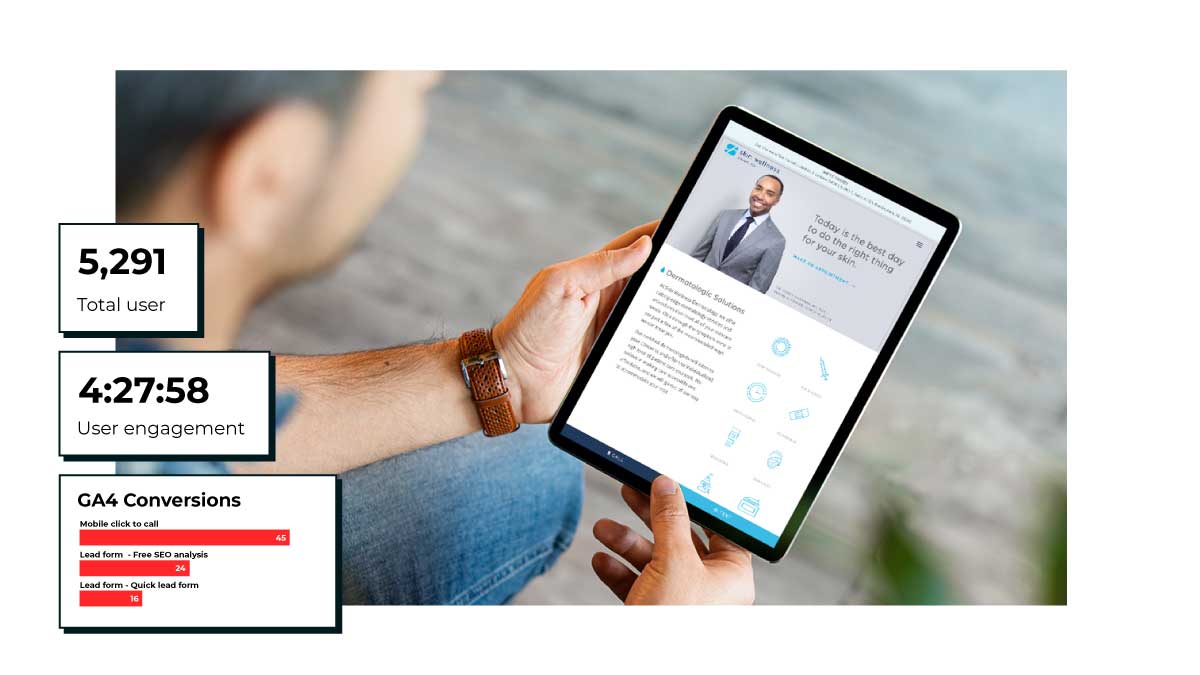 WEBSITE DESIGN FOR LEAD GENERATION
Attract your ideal customer.
HLM's professional web design will establish your website as the go-to source for potential customers by offering engaging and organized content that answers their inquiries. Establishing authority through persuasive writing and clean UX is vital in driving visitors towards taking desired actions - as search engines prioritize relevant and engaging websites over those simply looking nice.
WEBSITE DESIGNS FOR CONVERSIONS
Win More Customers.
HLM websites elevate your brand and help create an emotional connection that moves people to act. It's no secret that people are more likely to work with people they trust. Our website designs will make you look professional, knowledgeable, and capable of meeting your customers' needs.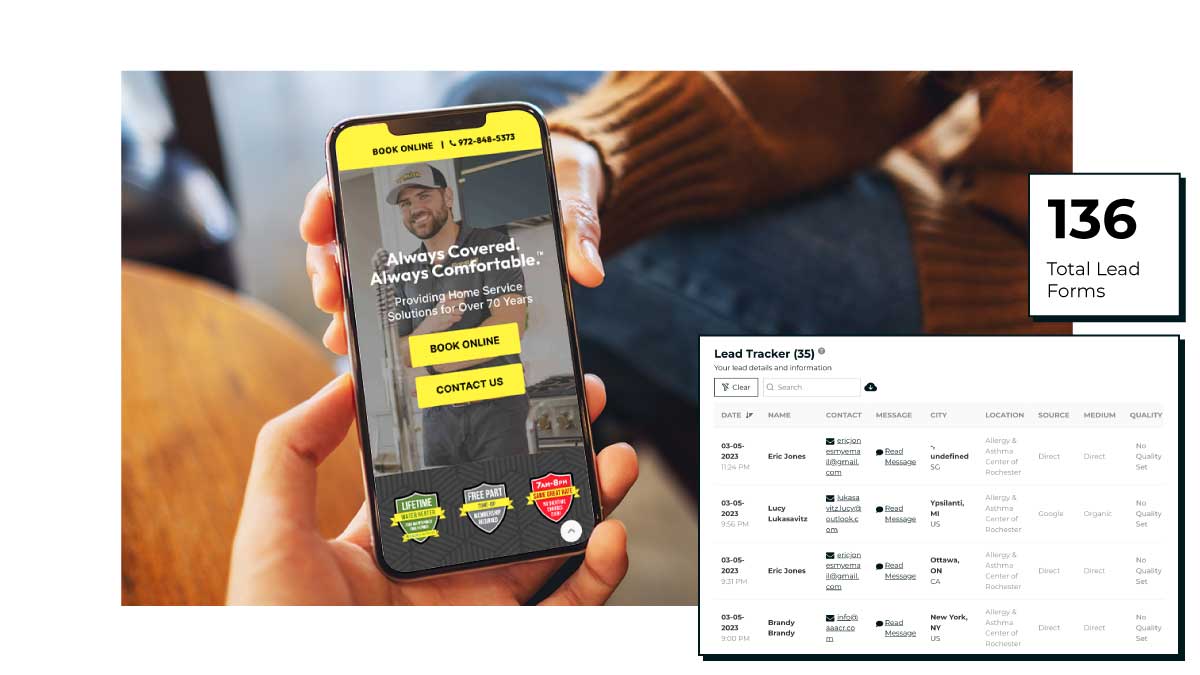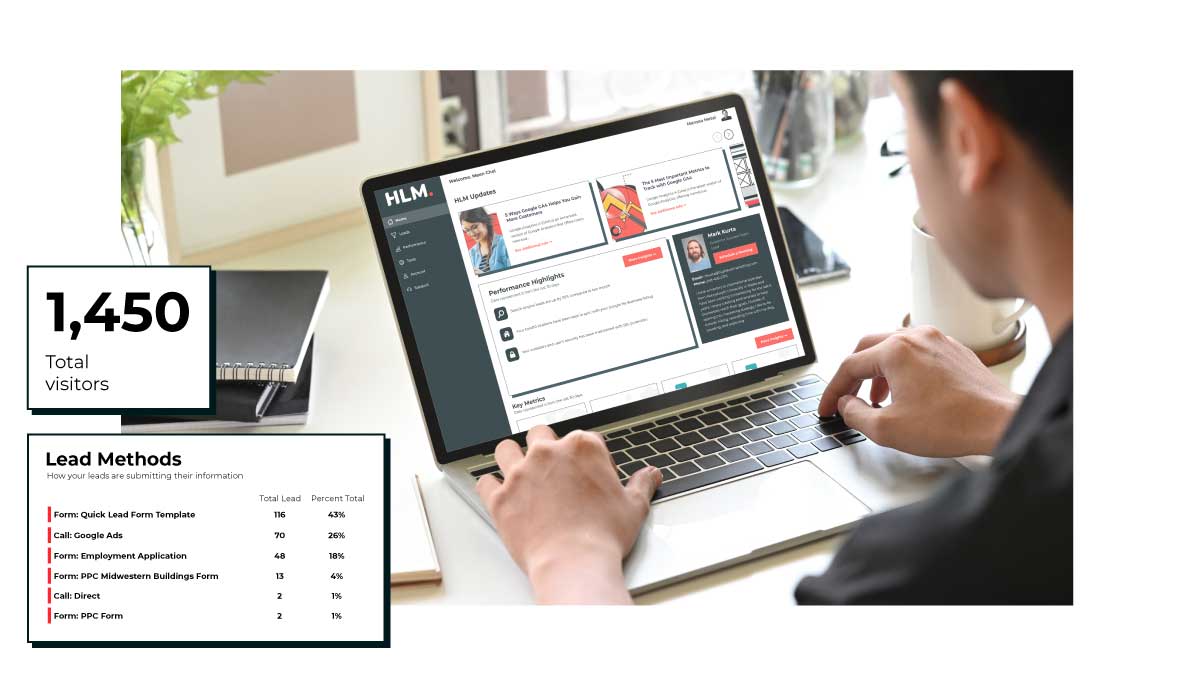 BEST CONTENT MANAGEMENT SYSTEM (CMS) FOR SEO
Your most versatile marketing tool.
We design fast, flexible, and mobile responsive websites using our exclusive Footprint™ CMS. The Footprint CMS platform features built-in SEO and guardrails so you can update content quickly and confidently, knowing you can easily undo mistakes and won't trigger a major performance issue. With the Footprint CMS, you can reach more customers, stay relevant, and operate leaner.
See how we transform our clients

.
Specializing in helping small to medium-sized Home Services, Healthcare, and Senior Care companies succeed.
More Digital Marketing Services from HLM
.