Best Roofer Marketing Company
.
Proven roofing company digital marketing campaigns designed to grow your sales.
Grow your roofing business with HLM
.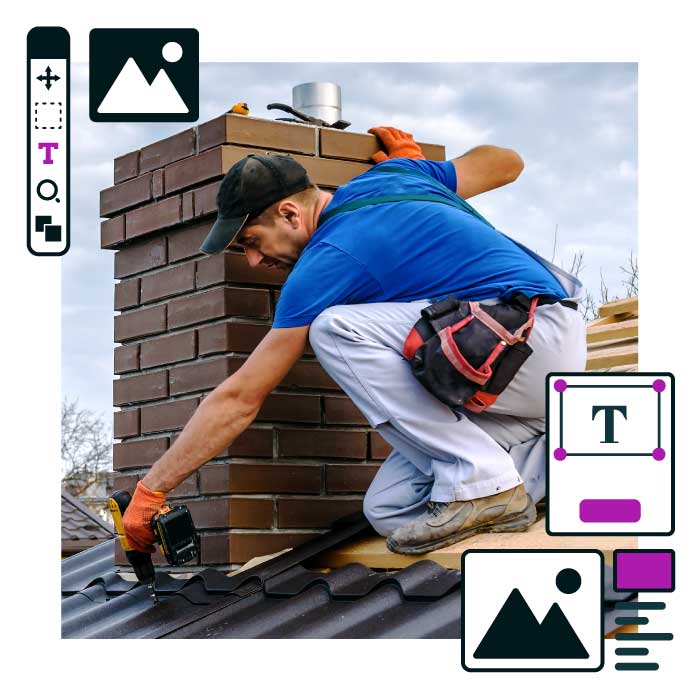 Roofer Website Design
.
You get one chance to look established, trustworthy, and credible online. Our responsive Roofing Company Web Designs elevate your brand, engage your visitors and persuade them to take an action.
Roofing services are very transactional; in most cases, a new roof or roof repair is a need vs a want. The goal for your website should be to present your roofing company as experienced, qualified, and trustworthy. People procrastinate roof work because it's expensive, so when the decision is made to deal with a roofing problem, they want to know the company they choose will get the job done correctly, without a lot of hassle. Because most customers won't need roofing services very often, building brand loyalty takes a backseat to trying to get customer information quickly on the first visit. A well-designed roofing website will have clear calls to action, a prominent phone number and a short lead form to guide the visitor to contact you for a quote wherever they are in the sales funnel.
SEO for roofing companies
.
Visibility for your services is key to growing your business online. Our SEO strategies make sure your company reaches potential customers when, where, and on how they are searching for your service.

Roofing services are the among the highest competitive industries for search engine optimization and digital marketing. There are no more easy opportunities or easy roofer marketing strategies. However, great content and consistent optimization of it is still the key to showing up in search results. SEO marketing success for roofers is based on consumer friendly content, the ability to secure reputable citations, and trustworthy contextual backlinks. If you're marketing for a specific city as a trusted roofer, you need to have a physical address in that city or you will not be able to land first page rankings in the map pack for this highly competitive service. We'll make sure that your Google map listing is fully optimized and make sure your business name, location, and phone number are consistent across multiple business listing resources.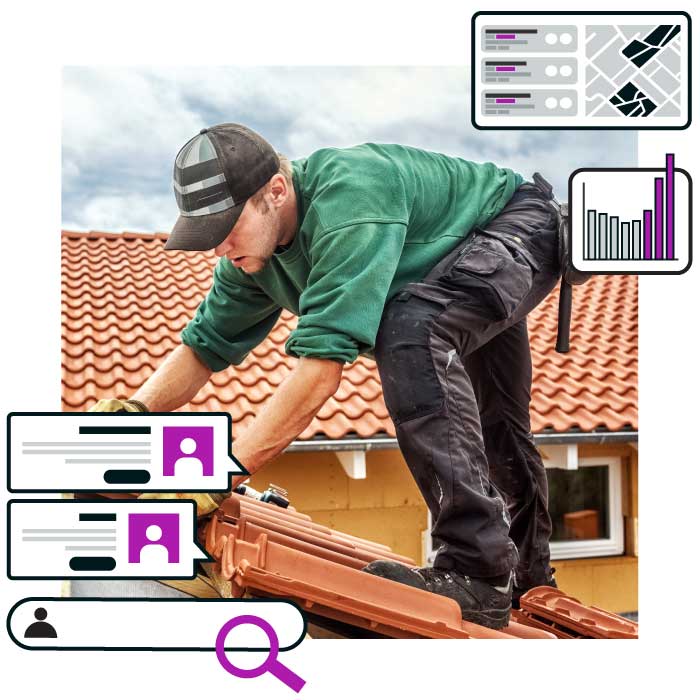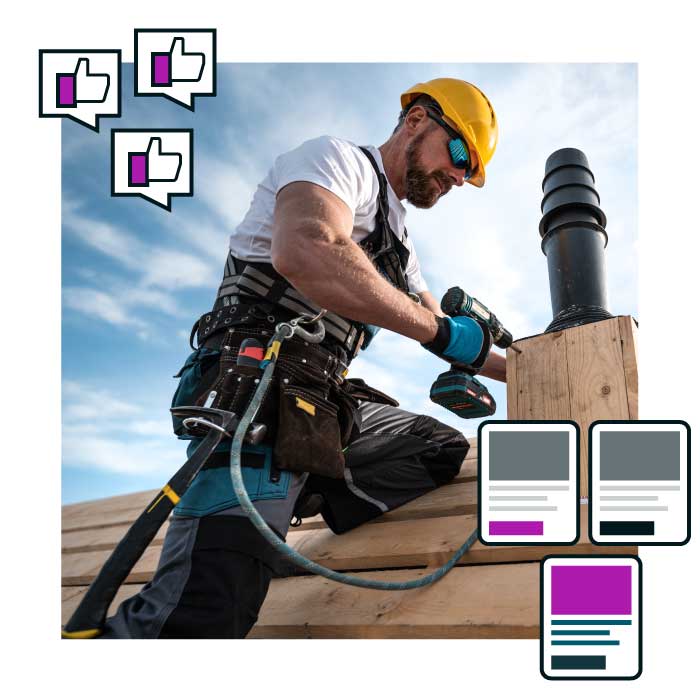 Roofing PPC Advertising
.
Fast-track your roofing business to the top of search results on Google, Bing, and Yahoo with display ads, PPC, and remarketing. We maximize your ad spend by following the data and adjusting the ad content to get you more qualified leads at the lowest cost per click.
Paid Search (also known as PPC) can be a smart move for roofers. Paid Search will get you to the top of search results, above organic search engine results and the map pack, almost immediately. You can target specific demographics, cities (even if you're not located in that city), times of day, days of the week, and more. You can even turn it on and off depending on the season and the needs of your business. The cost per click in all industries is always on the rise, which makes professional management that much more important. When taking over an existing roofing PPC account, HLM has observed that, on average, 70% of the budget is being wasted on clicks that lead nowhere. Our proprietary software allows us to make sure your entire budget is used wisely to generate more leads. Plus, we're all about transparency. With our Performance Dashboard, you'll be able to see where your leads are coming from, so you know exactly what channels are working best to
Increase Your GOOGLE Reviews
.
Building trust online starts with actual customer reviews. Our Review Management package makes it easy to ask your customers for a review and provides one platform to manage your reviews across multiple sites.
Simply put, your online reputation affects nearly every channel of your digital marketing. Everywhere you look, you'll see reviews on Google, Yelp, and numerous other places online. When looking for a roofer, trust is one of the biggest factors for consumers. A roof is a major investment, and potential customers want the confidence of knowing you're going to treat them well, charge them fairly, and do a great job. Reviews on third-party sites like Google, Yelp and Angie's List are some of the best ways to let roofing customers know they can trust you. Having a few bad reviews is ok, and when you do enough business, it's likely. We all know there are people out there who are never satisfied and like to complain. However, it's critical that you respond to them and demonstrate to everyone else that you're willing to do what it takes to make the situation right. Potential customers don't expect perfection, but they do expect honesty, authenticity, and your willingness to stand behind your work. Growing your reviews with HLM ensures your happy customers promote their experiences so new customers have the highest trust in your business.