HLM Partner Program
.
Take advantage of our industry experience, cutting-edge technology, and marketing expertise to scale your business effortlessly.
Already a partner? Login →
Who We Partner With
.
Join our partnership program and open up new revenue streams by becoming a reseller or referral partner. We're looking for companies in industries such as consultants, business services, manufacturers & distributors, marketing agencies, tech companies, and associations that share our values and goals, to help us grow our business through a long-lasting, mutually beneficial relationship.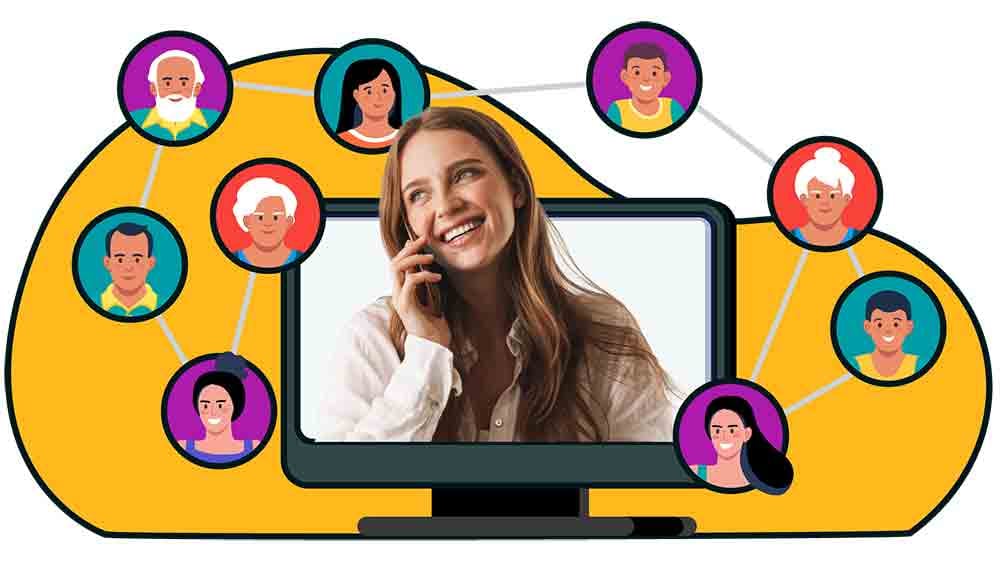 Referral partners.
Earn a 10% referral fee by simply referring a client to us. We handle the rest, allowing you to focus on growing your main business. Referral partners refer warm prospective customers to HLM (via link or referral form) without closing the deal or servicing the customer. Successful referral partnerships begin with existing relationships and develop using the tools in our program.
More about Referral Partners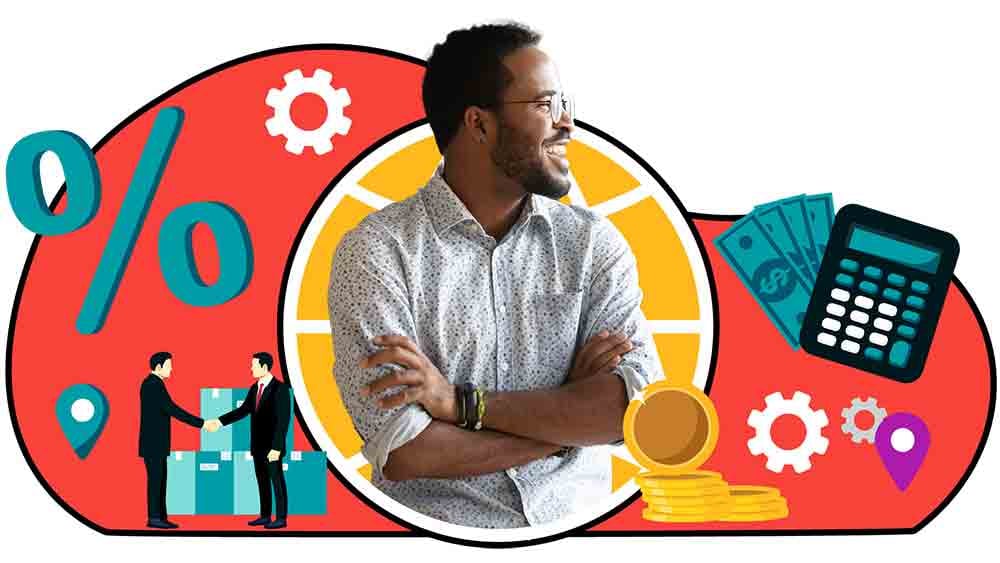 Reseller partners.
Leverage our technology and capabilities as an extension of your offerings. You bring in the business and maintain the customer relationship while we expertly handle the client's digital marketing performance and deliverables. Outsourcing digital marketing services to us can take your profit margins from slim to averaging an impressive 40% or more.
More about Reseller Partners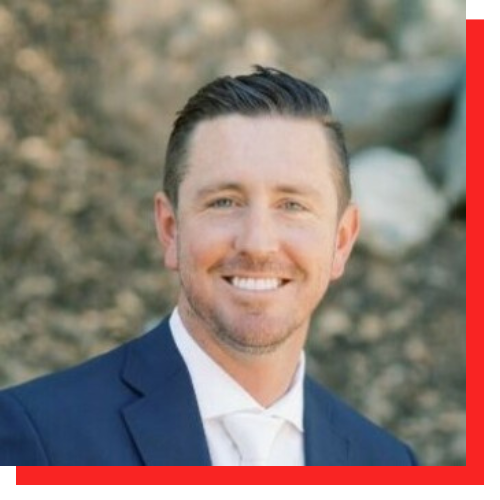 "Think of us as an extension of your business. We do the heavy lifting. You leverage the relationship, add new capabilities, and increase your profits!"
— Ryan Birkinshaw | VP Sales, Channel Partners
Our Partner Programs Include
:
Market information
Learn market trends to determine which verticals to target, what they prefer and more.
Brand usage
Review branding guidelines, logo usage and leverage the brand to enhance your image.
Competitive analysis
Review the latest matrix that shows our products compare to the competition. Great resource if you're in a competitive bid and need to deposition the competition.

Personalized portal
Contains the policies, forms, graphics, templates, promotions, newsletters, etc. Referral partners can see sales, stats, banners and more.
Sales tools
As available, you can access PDF product slicks, sample ad and e-mail templates, white papers, PowerPoint presentations, configuration guides, and case studies.
Partner account manager
A dedicated partner manager will be available to serve as your primary contact and provide you with guidance and support.
About High Level Marketing
.
High Level Marketing is a full-service, tech-enabled digital marketing company with in-house experts that gives local businesses a competitive advantage through holistic multi-channel marketing, unmatched transparency and its powerful, proprietary Footprint™ technology.

HLM Websites Feature Footprint™ Technology
.
Unlike other technology platforms in the industry, HLM's Footprint™ technology is built for SEO and lead generation with faster page load speeds, superior security & built-in compliance, industry-leading spam-blocking, PLUS easy-to-understand metrics and other reporting features that help SMBs outperform competitors to gain market-leading online visibility and advantage.
Our Footprint Technology Includes:
• Live-lead tracking & rating • Review builder tool
• Campaign & rank monitoring • Team member activity tracking
• Lighting-fast websites • Competitor analysis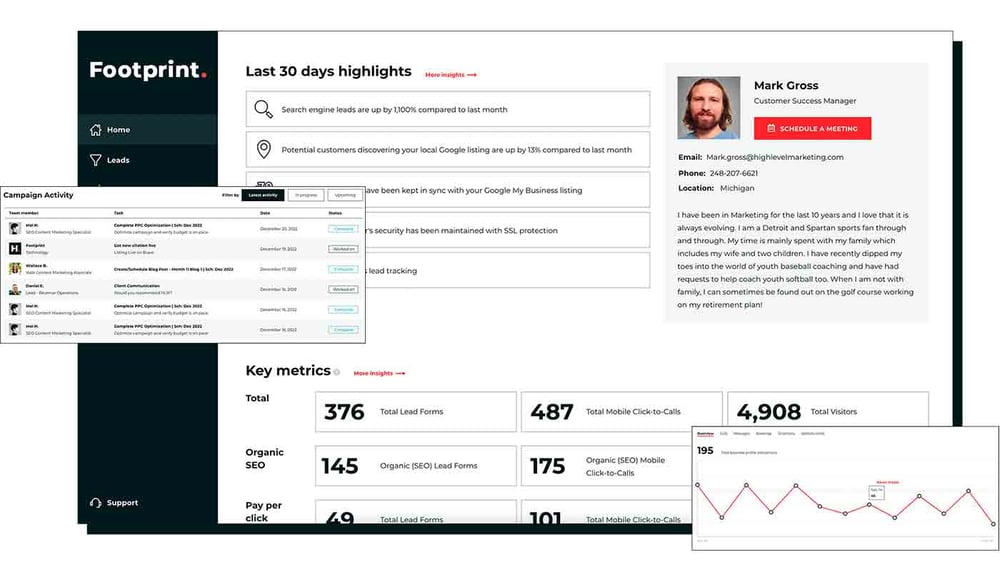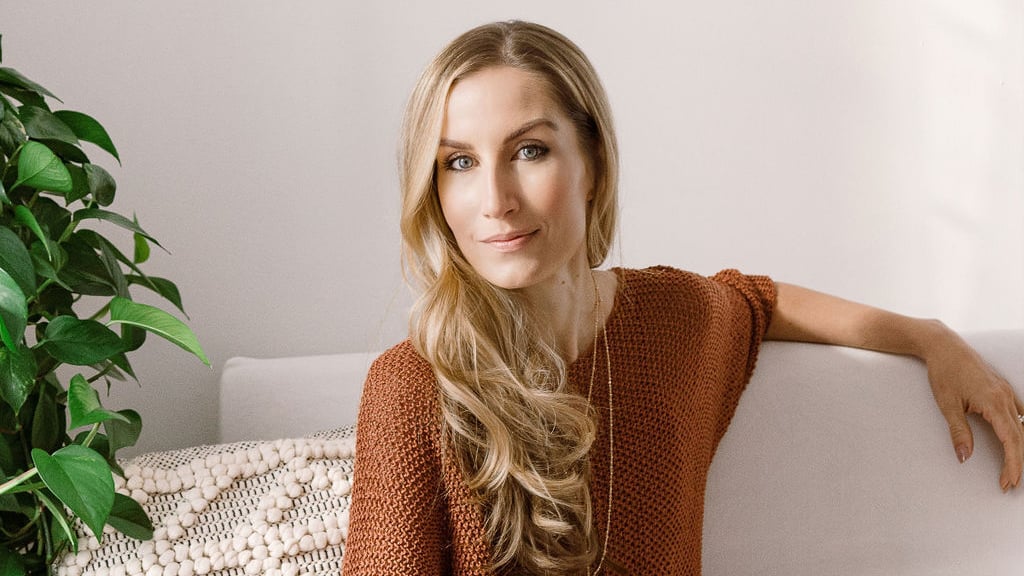 Health care
Addo Aesthetics
$12,000
Referral Payout in One Podcast Session
HLM has been a great partner for me. I've been able to increase my reach and sales quickly and efficiently.
— Daniela Woerner, Spa Coach and Retail Sales Strategist for Aestheticians
$15,584
Referral Payouts in First Month
HLM has helped us by being a true partner. I am totally involved in the strategy, and they are committed to getting results and growing my business.
— Gary King, President & Owner of Advanced Structural Drying Technologies