The Best Apartment Marketing Company for Property Managers
.
Increase occupancy with professional web design, SEO, PPC, social media and content strategy from a leader in apartment marketing.
Grow Your Community with HLM
.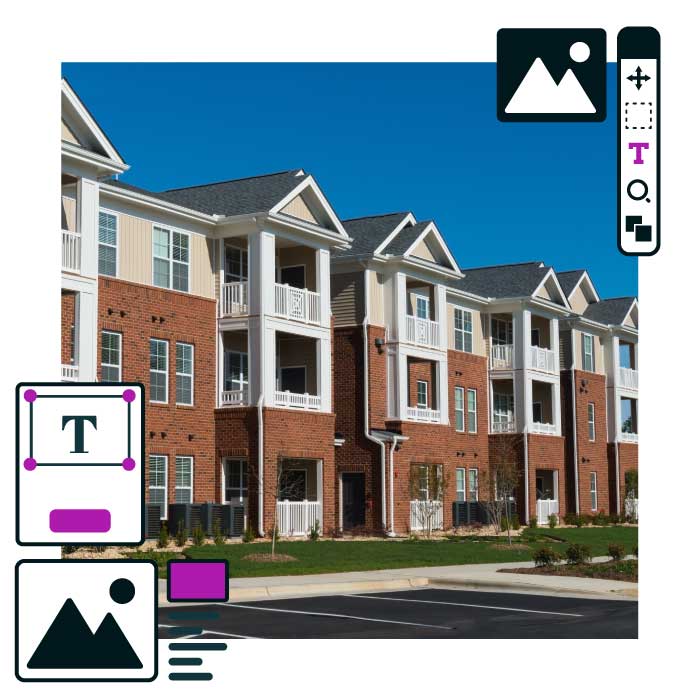 Website Design for Apartments
.
Why are apartment websites number one on our list of apartment marketing services? Because your website is the cornerstone of all your marketing efforts. Not only is it the first place potential tenants will go to learn about your community, your amenities, and your team but it is the one place all of your marketing efforts will lead to.

A professional, well-planned apartment website design from High Level Marketing will improve the look and feel of your apartment complex or multi-family property online and give your visitors the welcome experience they need to consider your apartment complex for their next home. Our years of experience in creating new apartment websites for apartment communities and multi-family projects have position HLM as a go-to resource within the industry. Your new website design will be both modern and responsive, showcasing your community, amenities, and apartment layouts.
SEO for Apartments
.
Stand out from your competitors and make sure your brand is visible when prospective clients are searching in your area for apartments with a top apartment marketing company.

High Level Marketing brings decades of search marketing experience to the table. We create apartment SEO programs to help ensure your organic visibility on Google, Yahoo, and Bing to keep your apartment community as a leading option for prospective tenants. HLM develops comprehensive SEO strategies to drive visibility in Organic Search and Google Maps.

Search engine optimization is not only the key to online visibility, it's the thread that sews your entire internet marketing strategy together. Everything a reputable SEO agency like High Level Marketing does to promote your apartment online benefits from some form of search engine optimization.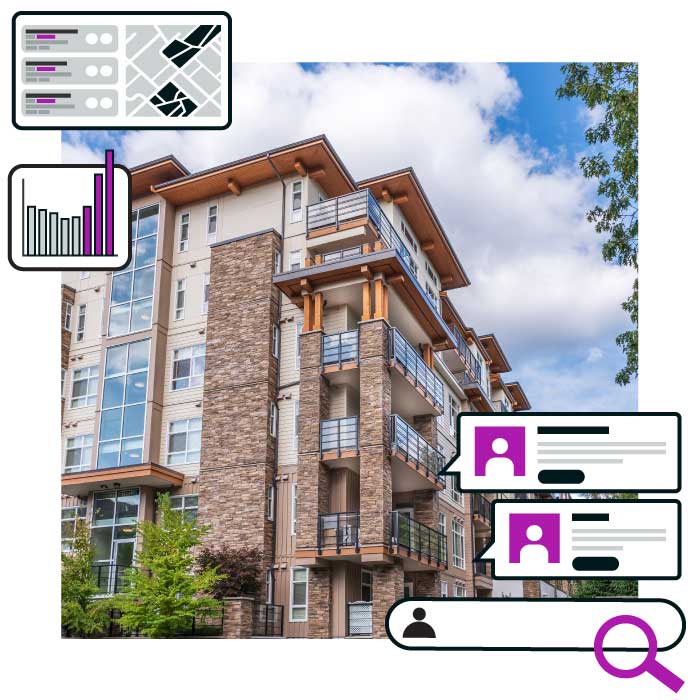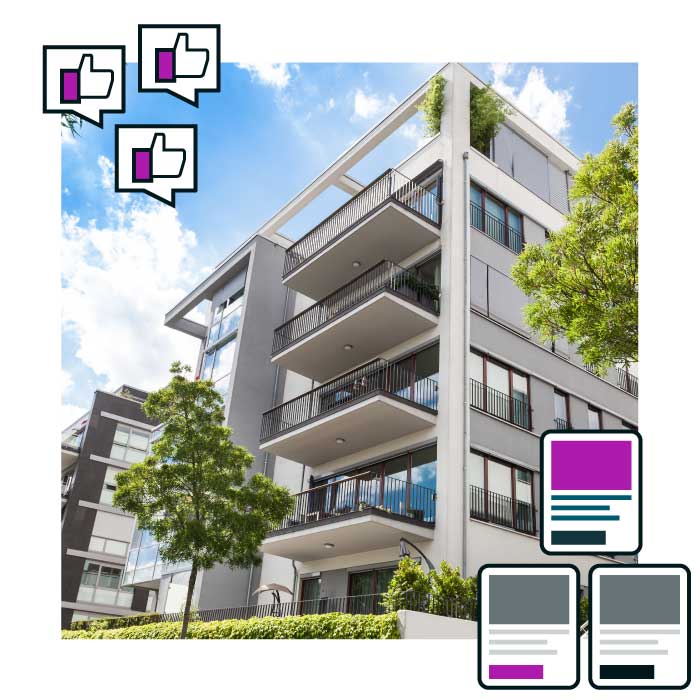 PPC Advertising for Apartments
.
When it comes to apartment marketing every geolocation is highly competitive. Not only are you competing for top positions with other apartment complexes, but you are also competing against apartment listing websites.

Ad management from an experienced apartment marketing agency is critical to helping generate new lease leads for your apartment community.

High Level Marketing is a leading apartment marketing company and Google premier partner that can help generate quality leads at the right investment for your apartment community. Our team of certified Google Ads and Facebook Ads team will leverage their expertise and our award-winning technology to get your brand in front of the right target market online. Our Google Ads program management has proven effective in generating new tenant inquiries and vacancy leads throughout the country.
Increase Your GOOGLE Reviews
.
People are very picky when it comes to choosing their first or next apartment.

In addition to visiting your website, one of the first things people do is read Google reviews. Maintaining a positive online reputation is essential for attracting long-term, reliable renters.

We know excellent customer service is essential to earning positive reviews online. But for many properties getting people to post reviews is a challenge. High Level Marketing has review-building solutions that make it easy to ask for a review through our automated review program.

Our program uses Net Promoter Score® (NPS) to determine how satisfied a client is with your community. The highest scorers will be asked to leave a Google review. Those with low scores will be asked to provide feedback directly so you have the opportunity to make things right- avoiding a low or negative review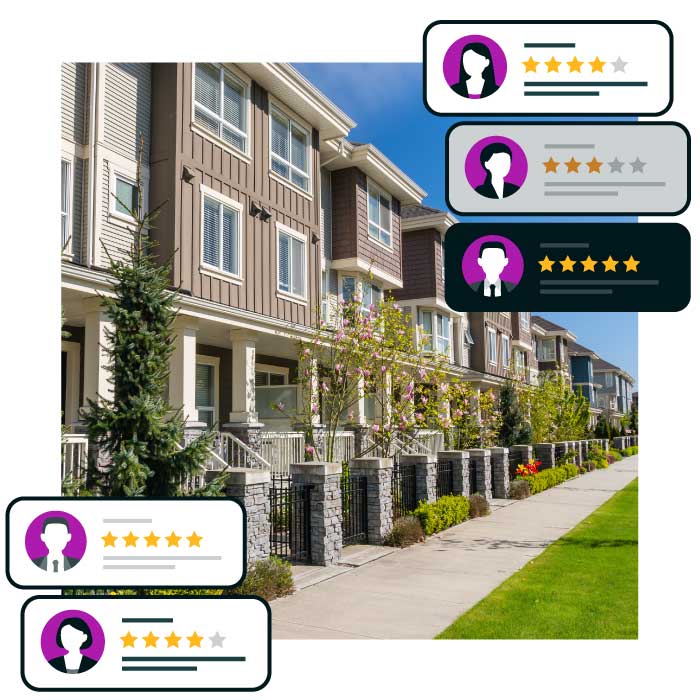 FAQ's About Marketing Apartment Communities