Everything home remodelers need
to get more customers
.
Proven Strategies. Cutting Edge Technology. 5-Star Support.
Grow your company with HLM
.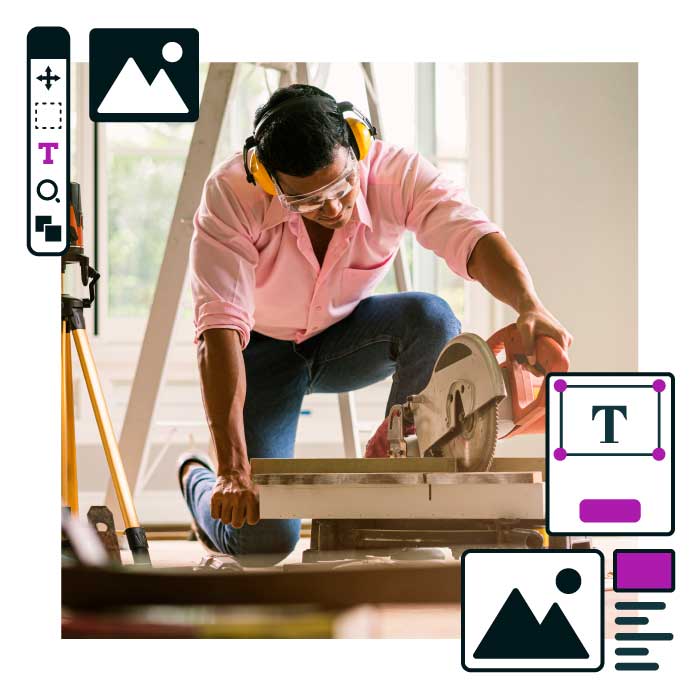 Website Design for Home Remodelers
.
You get one chance to look established, trustworthy, and credible online. Our responsive Web Designs elevate your brand, engage your visitors and persuade them to take action.
Home improvements can be a very personal matter. Homeowners want to know the company they choose will listen to their needs, help them make informed decisions, and can be trusted to do the work correctly and to code. A stunning Website Design from High Level Marketing will showcase your work with beautiful pictures, show you will take care of their needs through clear messaging and gently nudge them into contacting you for a consultation. We'll make sure your home improvement website is clean, modern, and informational. And we'll include engaging content that demonstrates your knowledge, offers ideas, and reinforces great experiences from past customers will be the most effective way to get that customer to return to your site or contact you on the first visit.
SEO for Home Remodelers
.
Visibility for your services is key to growing your business online. Our SEO strategies make sure your company reaches potential customers when, where, and on how they are searching for your service.
Home remodeling is a highly competitive industry; making sure your customers find you on big search engines like Google is a must. There are quick ways to rank high in search engines using SEO. However, great content and consistent optimization of it is still the key to moving steadily up in search results. High Level Marketing's successful SEO strategies for home improvement companies is based on consumer friendly content, securing reputable citations, and building trustworthy contextual backlinks. If you're marketing for a specific city as a trusted home remodeler, you need to have a physical address in that city or it will be nearly impossible to land first page rankings in the map pack. Our team will make sure your Google map listing is fully optimized and your business name, location, and phone number are consistent across multiple business listing resources.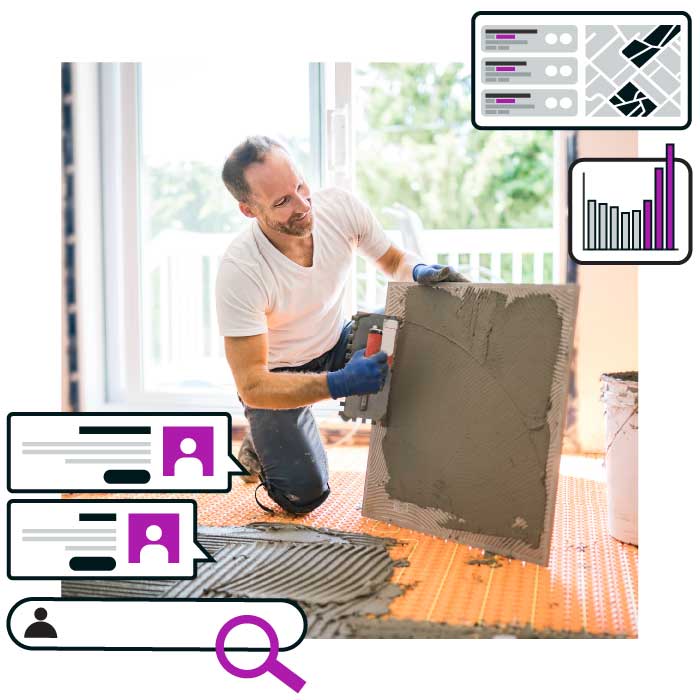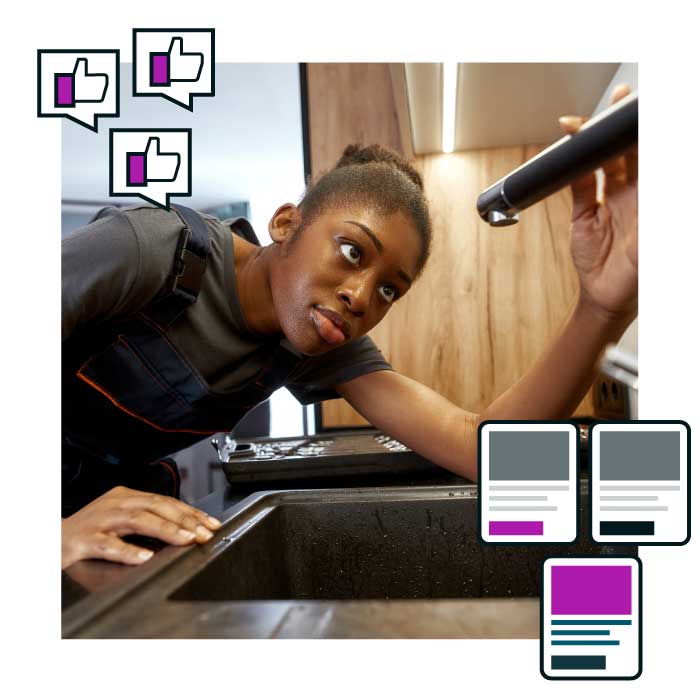 PPC Advertising for Home Remodelers
.
Fast-track your business to the top of search results on Google, Bing, and Yahoo with a Paid Search strategy from HLM. We maximize your ad spend by following the data and adjusting the ad content on you display ads, PPC, and remarketing to get you more qualified leads at the lowest cost per click.
Paid Search (formerly PPC) can be a lucrative move for home improvement companies. Paid search will get you to the top of search results, above organic results and the map pack, almost immediately. You can target specific demographics, cities (even if you're not located in that city), times of day, days of the week, and more. You can even turn it on and off depending on the season and the needs of your business. With the cost per click in all industries on the rise, professional management from HLM is a must. On average, we save our customers thousands of dollars just by ensuring their budget is only being spent on qualified leads. Our proprietary software allows us to make sure your entire budget is used wisely to grow your business. And, we're all about transparency. With HLM, you'll be able to access your paid search accounts at any time to see exactly where the budget is going.
Increase Your GOOGLE Reviews
.
Building trust online starts with actual customer reviews. Our Review Management package makes it easy to ask your customers for a review and provides one platform to manage your reviews across multiple sites.
Everywhere you look, you'll see reviews on Google, Yelp, and numerous other places online. When looking for a roofer, trust is one of the biggest factors for consumers. A home remodeling project can be a major investment, and potential customers want the confidence of knowing you're going to treat them well, charge them fairly, and do a great job. Reviews on third-party sites like Google, Yelp and Angie's List are some of the best ways to let people know they can trust you. If you have a few bad reviews, that's ok, especially if you follow up with a professional response. It's important that you respond to them and demonstrate to everyone else that you're willing to do what it takes to make the situation right. Potential customers don't expect a perfect record, but they do expect honesty, authenticity, and your willingness to stand behind your work. The Review Management program from High Level Marketing makes it easy for your happy customers to leave a 5-star review on Google.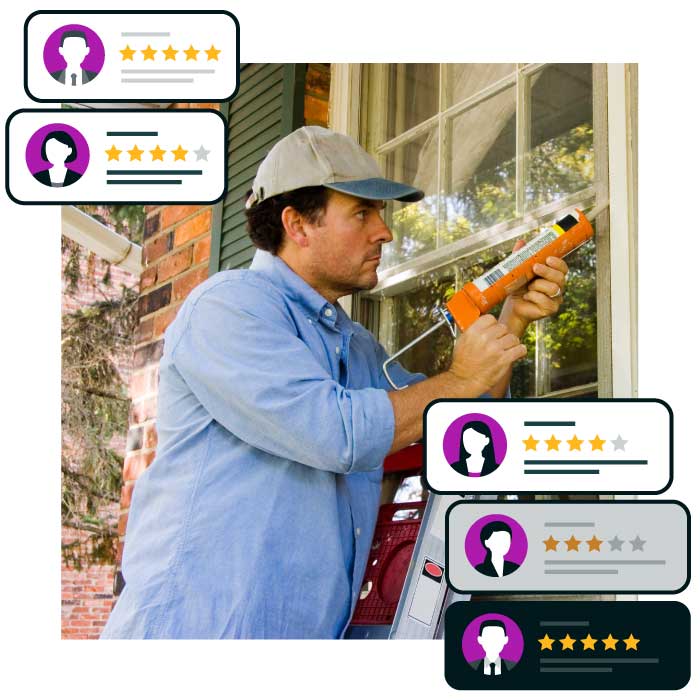 FAQ's About Digital Marketing for Home Remodelers.