Dental Website Design Agency

.
Grow conversions and revenue with a brilliantly designed website from HLM.
Is Your Dental Practice Website Losing Leads?
Join hundreds of dental office clients winning online with a high-performance website from HLM.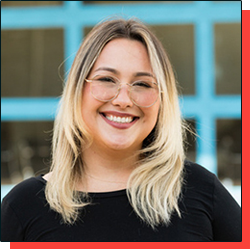 "Your website has the power to work for you! It's more than just an online visual experience, it's a place where you can attract new business and grow revenue. At HLM, we make sure beauty meets function, and your website works seamlessly to convert potential customers into leads!"
-Courtney Holt, Creative Director at HLM
Dental Practice Website Design Pros
When it comes to your website, you get one chance to look credible online. Our web design services elevate your brand, engage your visitors and persuade them to take action. The look and feel of your brand are captured in the first few moments a prospective patient visits your website. A great first impression is likely to keep them online and engaged, a slow-loading website may send them back into the search results and never to return.
HLM takes pride in designing and launching websites for dentists that do more than just look good. We're passionate about creating designs that engage future patients, providing them with valuable info while ensuring easy navigation.

Dental marketing strategy turns a great website into a grand tour of your practice. Whether it's general dentistry, pediatric, orthodontic, or surgical practice, investing in Web Design allows you to convey some of the most important things for converting prospects to patients- the quality of your work and the personality of your staff.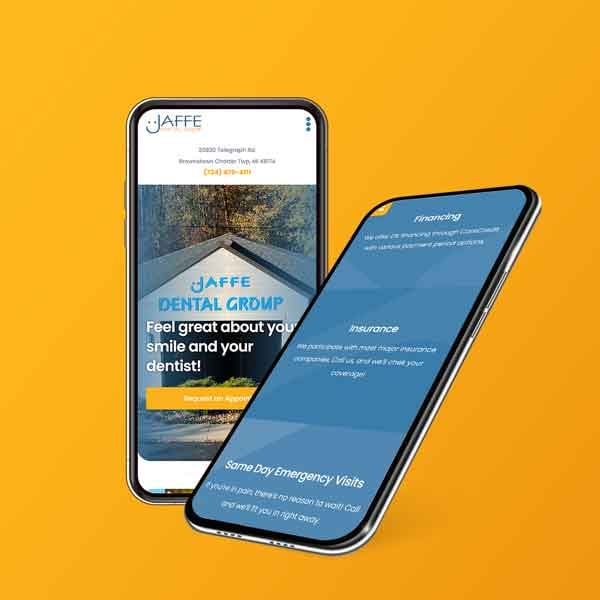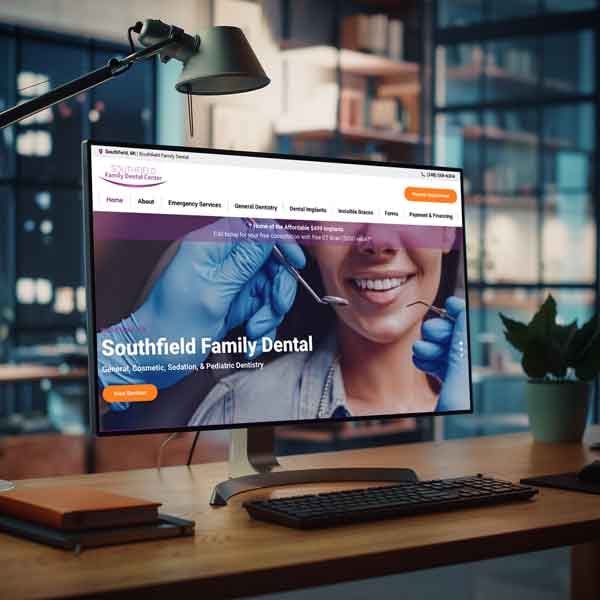 We Build Dental Websites That Look Great and Load Fast
Put your trust in HLM to help build a new dental practice website that encompasses your brand and showcases your primary services. Our websites are built on the industry's most advanced technology and hosted on secure and fast-loading servers, ensuring your visitors can navigate all of your pages from the comfort of their homes or while on a road trip out of town.
A new website that is focused on relevance and visually compelling can help your prospective patients gain trust and take action. New prospective patients will be able to meet your staff, research your services and gain confidence to move forward. We can help you market preventative and restorative service offerings, showcase your patient gallery and engage past clients on your most important review platforms.
Featured Dentist Office Website Designs by HLM
.
Web Design Services for Single Office and Multi-Location Dental Offices
.
At HLM, we understand how competitive the dental industry is. You get only a few moments to attract and engage a new patient, where showcasing your brand and unique service offering becomes extremely important to converting visitors to perspective patients.
HLM offers tailored web design services that captivate audiences, drive results, and set businesses apart. We focus on user-friendly design, mobile responsiveness, and SEO optimization for a powerful online presence, working in combination to elevate your brand in the neighborhoods you service.
Persuasive Design
HLM's persuasive web design will significantly impact your dental website's performance by increasing conversion rates, reducing bounce rates, improving user retention, and ultimately driving business success.
Improve brand perception
Increase time-on-page
Drive more phone calls
High-Quality Content
High-quality content is a cornerstone of HLM's web design and digital marketing principles. Quality content informs and engages users, while also improving SEO, building trust and credibility, enhancing the user experience, and contributing to the achievement of website goals.
Gain a competitive advantage
Build dental industry authority
Engage potential patients during the research phase
Effective UX/UI
UX and UI design are integral to your website performance as they impact user satisfaction, engagement, usability, conversion rates, and the overall perception of a brand. Our experienced designers prioritize these aspects delivering a more successful and user-centric website.
Enhanced user engagement
Improved conversion rates
Simplified contact methods
Footprint™ CMS Platform
Secure more customers with a fast, intuitive, scalable website. We engineered every detail of the Footprint CMS specifically for service businesses to get quality leads and scale as their business grows.
Lightning-fast websites
Highest-performing server architecture
Designed for optimal SEO performance
On-Page Optimization
Our experienced SEO team optimizes your dental website's content and technical elements, leading to higher search rankings, more traffic, and improved conversions.
Visibility in more local searches
Faster crawling and indexing from search engines
Dental content that differentiates you and emphasizes your value proposition
Technical Optimization
HLM developers are constantly improving the performance, functionality, and efficiency of the server-side components and infrastructure that power websites built on the Footprint platform.
Adapt quickly to Google algorithm changes
Ensure your website loads quickly and has maximum indexation potential
Scale gracefully as traffic, content, and demand grow
Secure Your Competitive Advantage.
Our high-performance websites load quickly, are easy to navigate, and provide a seamless user experience. This leads to higher user satisfaction, longer visit durations, and reduced bounce rates.
Search engines, such as Google, favor websites with fast load times and excellent performance. HLM's websites are built for SEO and meet or exceed Google developer guidelines. helping your site get crawled, indexed, and delivered faster.
Our content team writes engaging content people are searching for. With your collaboration, your website will embody your brand and entice visitors to choose your business.
People decide to trust your business almost instantly after landing on your website. HLM gives your brand the professional lift it needs to build trust and invite engagement from new and returning visitors.
The Keystone to Your Marketing Strategy
HLM-optimized websites can significantly improve your marketing Return on Investment (ROI) by serving as a central hub for your digital marketing efforts and optimizing your customer's journey. Our high-performing websites keep your business front and center with ongoing optimization.
Monitor Results in Real-Time
Now more than ever, you need a digital marketing partner that isn't limited by technology but uses it to your advantage. We build our own platforms, tools, and technology our experts need to drive more business to you and provide real-time results and regular reporting to show our business impact.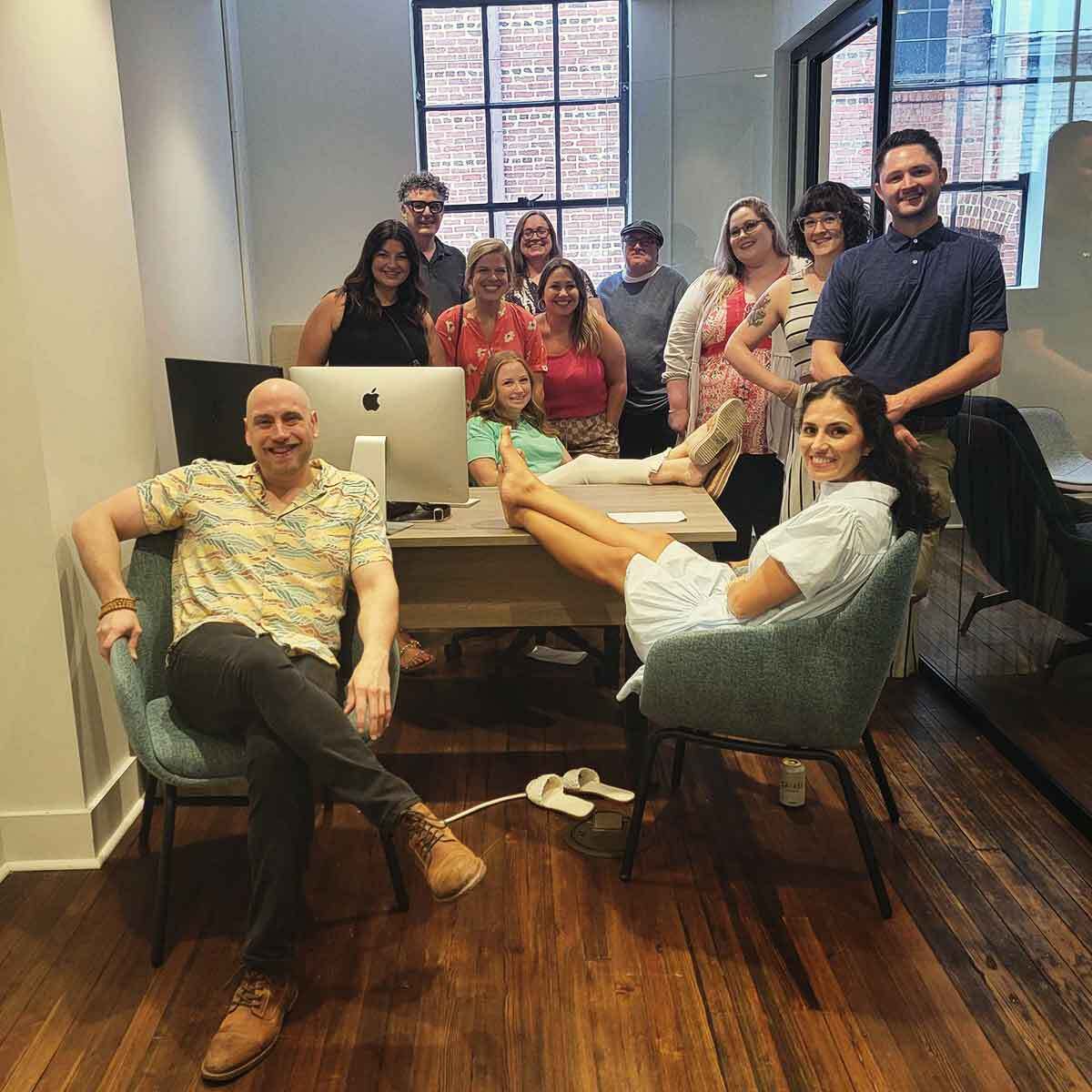 In today's digital world, how can you reach more patients and convince them to choose your business?
HLM has been helping single-office and multi-location dental offices for over a dozen years to attract more customers online with websites designed to achieve high search engine visibility for general, cosmetic, and restorative dental procedures.
HLM is a top rated website design and digital marketing agency that specializes in helping dental practices achieve their goals and grow. We create custom websites and online marketing campaigns that are tailored to your practice's unique needs and goals.
Marketing Specialists

.
---
The right team to trust for your branding and marketing.
Holistic, multi-channel strategies
Dedicated performance manager
Regular performance reviews
Google certified marketers


Footprint™ Technology

.
---
Stay on top of your marketing and your business.
Monitor your market & competitors
Fast, secure, stable websites
Update content quickly & and confidently
Stay on top of algorithm changes
Agency Transparency

.
---
Real-time insight into key metrics, campaigns, lead quality, and ROI.
Lead tracking & management
Generate & respond to Google reviews.
Track your marketing investment.
Know what our team is doing.
FAQs About Web Design and Development for Dental Offices

.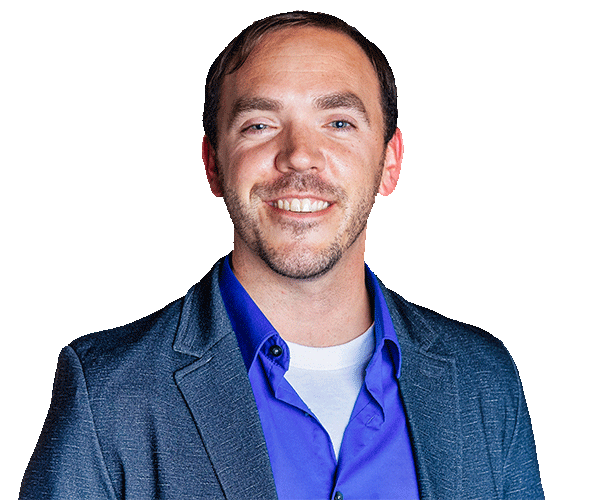 HLM: SEO & Digital Marketing Experts | Elevate Your Business
Join forces with HLM to enhance your online presence and achieve success.